About Shaun R. Smith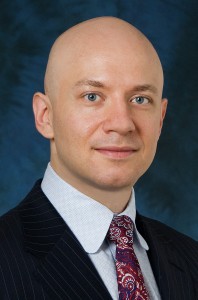 Shaun has consulted with Fortune 500 companies, such as Goldman Sachs and J. P. Morgan and worked in industries as diverse as finance, health care, and retail. Since 1998, he has focused on the small and medium business market exclusively, with a specialty as a family business advisor. His strategic business consulting has offered him the opportunity to open new businesses, help organizations raise funds, and manage business growth of existing entities. His breadth of experience includes all aspects of management…from sales and marketing, finances and budgeting, to human resources and staffing.
Shaun has worked closely with renowned economist and Wharton Professor Jeremy Siegel since 1992, providing analytical research in the best selling Stocks for the Long Run. He has also provided economic training and consulting services for financial firms including development and delivery.
Over the years, Shaun has been able to distill all these experiences into a very practical understanding of how to systematize and grow a company. He is also a founding partner with celebrity Chef Julieta Ballesteros of Crema Restaurante, the #1 rated gourmet Mexican restaurant in New York City.
Associations and Accolades
Shaun has repeatedly been recognized as one of the top 20 business coaches in North America by ActionCOACH, the largest business coaching company in the world. Since graduating summa cum laude from the Wharton School of the University of Pennsylvania, he has invested his energy in a number of community organizations. He has been involved with the Manhattan Chamber of Commerce and the New York Entrepreneur's Organization – the largest chapter in the world. He has also been a member of the Wharton Club of New York, and was founder of the Wharton Club's Business Owner and Entrepreneur's Affinity Group. In addition, he currently serves as President of the board of a local privately held corporation.
Philosophy
What sets Shaun Smith apart from many of his colleagues is his belief in Whole Brain Living. The business mind is essential, in his estimation. However, Shaun believes that genius is born of the combination of disparate ideas. An individual can only be complete when he or she taps into the creative mind as well as the analytical. Shaun lives life to its fullest, enjoying a love of art, dance, karate and sailing, as well as business and personal improvement. In addition, Shaun gives back to the local artistic community by supporting several non-profits. He is the treasurer of racoco productions, a Brooklyn based theater, mime, and dance organization, and President of Kun Yang Lin Dancers, a Philadelphia based modern dance company. He is also an advisor to Hudson River Community Sailing – an organization teaching leadership and mathematics to inner-city teenagers through teaching them sailing.