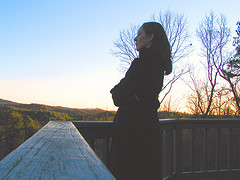 I was talking with a client this week who just wanted to go sit on the beach.  Another client wasn't sure of the right direction for him or his company. While enjoying what he does, he was unclear as to where he was going to end up.
When I see clients losing motivation and focus, the first step in course correction is to revisit their purpose and mission.
Your Core Purpose
Your core purpose is a statement of why you do what you do.  It is what gets you up in the morning.  It is what energizes your team and gives them a sense of meaning and contribution.
If you are floundering in this area, you could need support with defining or clarifying your purpose and your company's purpose.  Or, if you've already spent time defining your mission, maybe it's time to revisit it and possibly teak it.  Finally, if there's still a disconnect, it's possible that your business's core purpose and yours are no longer aligned.  That might mean it's time for you to move on and start another business or another phase of your life.
Here are some of my favorite resources to help you with this exploration:
- Simon Sinek is a thought leader who helps companies define their "why."  You can learn more about his model in his TED talk here.
- One of Stephen Covey's seven habits of highly effective people (in his book of the same name) is begin with the end in mind.  His company has developed a free online tool to help you define your personal mission or your team's mission here.
- Jim Collins' work on your core purpose examines how great companies are clear about why they exist.  In his book Built to Last, he gives examples of some of America's best companies and their purpose for being.
If you're an extroverted thinker like me, you might find it helpful to think aloud with someone else supporting you through this process.  If you already have a team in place in your business, working together and accessing their creativity is a great way to define the company's purpose and begin the alignment process all at once.
Book links are Amazon Affiliate links