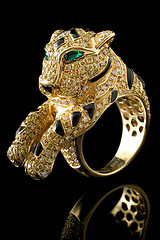 Sarah's jewelry design business was growing a little each year.   She had a sales staff that she pushed and incentivized to grow their accounts.  Each year she picked up new accounts to distribute her product, but she also lost clients who either went out of business or decided only to carry their own line.  Net-net, growth was around 5-8% per year, which was good considering she was already a leader in the field and it was a saturated mature market.
Sarah had been dreaming about getting a celebrity spokesperson or licensing a celebrity's name for years.  After some strategizing and a chance meeting on an unrelated project, Sarah approached a celebrity with her idea and she said yes.  While more work than she anticipated was required, in the first year, this deal created an extra 20% growth, on top of the 6% from the rest of the company.
There are two types if growth in business.  There is incremental growth and quantum growth. While it is important to work for both, let's focus on quantum growth today.  Incremental growth is what I usually talk about here – those improvements you can make day after day and week and week to increase your profitability.
Quantum growth is non-linear.
Quantum growth causes a jump in your business to a different level, not just a predictable or incremental step forward.  It happens when you open a new location, launch a new product, start a marketing campaign that goes viral, product-ize your service, or a hundred different ways.  One of my coaches recently mentioned that he can trace every major growth spurt in his company to meeting a new connector.
What might it be in your business?  What would it take to jump in growth by a multiple of 10? What ideas or actions or relationships or systems are missing?