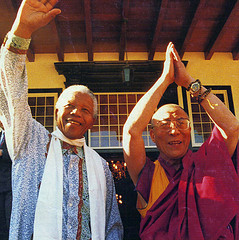 Welcome to Part III of our series on the Six Key Words.  We've covered the questions "do I like you" and "do I trust you."  Today, we'll explore respect.
Is this someone I can look up to?  Is she someone I would be proud to have on my team and to be associated with?
Again, ask this question of yourself when evaluating someone as a person and in their area of expertise or in regard to the relationship you are considering entering.  You want to be bringing on partners and team members who are going to excel in their areas and push you to grow.  You do not want to surround yourself with functionaries.  No one can create success alone.  Building a team of people you respect, whether they are employees, vendors, customers, investors, partners, etc., is the fastest way for you to reach levels of success that would be impossible on your own — even unimaginable potentially.
And if you are really looking to create a great company, look beyond just your evaluation of the person.  Look to the industry.  Is she respected amongst her peers?  Would she be someone your competitors would like to have on their teams?
This question will lead you back to the mirror, where you must examine whether you've created a great company – a company that great employees and investors and customers want to work for and with.  Whenever I hear a business owner complain that she can't find great people, the first thing I do is work with her to see if she is a great boss and leader and if she is building a great company.  Great companies attract great people.  And you need great people to build great companies.