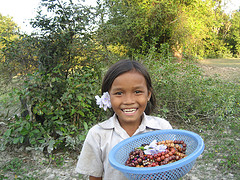 There's a saying in sales, "questions are the answer."  It's the title of a book by Allan Pease.  The idea is that in consultative selling the more questions you ask, the more likely you are to get the sale.  Through the process of questioning, you learn where your prospects pain points are, you learn what will eliminate her pain and satisfy her wants, and you will establish your credibility.
But does that really work?  I suppose this training would be important for traditional or stereotypical salespeople.  You know, the kind of salesperson who can't stop pushing his product, boring you with its features, bragging about the company, and talking about himself.  If you have sales people on your team who are like that, give them this training.
Everyone's a Consultant
Today it seems that everyone is a salesperson and a consultant.  In a networking event I attended recently, a software salesman, a life insurance salesman, a sales trainer, someone doing business development for an IT outsourcing company, and a commercial attorney, all introduced themselves as consultants.  All of them ask a lot of questions to get to the root of the problem.  All of them want to help their clients, and find more prospects that need their type of help.
Talk About Yourself
I had lunch the other day with someone I've known through networking and met with a few times one-on-one.  We were talking about how we can help each other in our respective businesses.  I am genuinely interested in his business and want to help however I can.  I'm very happy asking lots of questions and keeping the focus on the other person.  And then the lightning bolt struck.  He actually said that he hadn't been able to send me referrals because he didn't understand enough about my business because I spent most of our time together asking him questions about his business.
The Best Salesperson I've Ever Met
About six years ago, I met the consummate salesperson.  He was successful in his sale with me, and the sales leader for the company.  In thinking back about how that sales process unfolded, he didn't JUST ask questions.  He asked enough questions to show his knowledge and to get to know me and my wants, dreams, and fears.  But he also shared a lot about himself.  I learned about his horse ranch, his previous company, his wife, and his daughter.
You Can't Like or Trust A Stranger
When you do all the questioning and your prospect doesn't get to know you because she's the only one talking, you'll probably lose the sale.  From the One Minute Salesperson, we learn the four hurdles of sales are trust, need, help, and hurry.  Some sales books will tell you to make sure you establish rapport immediately by commenting on a book on the prospect's bookshelf or a souvenir on her desk.  But to establish trust, you need to do more than just ask a question about the other person.  You need to share something about yourself also.
Share Just Right
So in summary, if you're the type of salesperson who's told your life story before your prospect even gets to say hello — shut up, listen, and ask questions.  Ask brilliant questions.  But if you're the type of "salesperson" who asks great questions, is passionate about helping your prospect, but never shares yourself for fear of seeming me focused, speak up.  Authenticity and connection in business are all the rave right now.  And that means more than just listening and helping.  It means sharing who you are so that people can connect with you and maybe even support and help you in return.
Books links are Amazon Affiliate links.