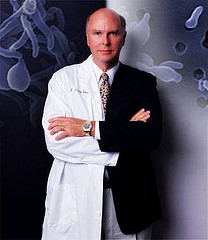 On Tuesday, I attended a panel discussion that I helped organize for the Brooklyn Chamber of Commerce.  While there has been a lot written about the bill, I wanted to share my top take-aways from the perspective of how this will affect small business owners (my clients and me) in a simple bottom line way.
Top Learnings:
1. No one fully understands this bill, its ramifications, or its implementation yet.
I've listed the panelists below, and the main overriding take away is that there is a LOT still unknown about this bill.  Apparently the bill is 2,600 pages and the projection for when it is written out into actual regulations is that it will be between 100,000 and 200,000 thousand pages.
2. Many of the practical changes to health care insurance offerings already exist in New York State, with the big exception being extending coverage to age 26.
Dependent children can now stay on their parents' coverage to age 26.
3. You can get up to a 35% credit on your taxes for providing health insurance if you are a small company and meet certain requirements.
This was a very interesting and exciting thing to learn.  You should definitely talk to your tax advisor about this.  However, I did ask about the fact that currently the health insurance premiums are already a deductible business expense, so is this credit on top of that.  The woman from the IRS said her FAQ that she brought said no.  However, that then makes this credit pointless.  The accountant on the panel disagreed with her – and she agreed to look this information up and get back to me.  I'll keep you posted.
4. The 1099 rule is going to be a pain – so start the new administrative procedures as soon as possible and no later than 1/1/11.
This has been covered before and I recently tweeted about an article from an accounting firm on this topic, but in case you missed it: currently, as of 2011, the government is going to require filing of 1099's for everyone you pay more than $600 to – including companies.  This is a big change.  For my business last year I didn't have any independent contractors that weren't incorporated so I didn't have to file any 1099's.  Now my company will have to go through the hassle of getting tax information and issue 1099's to Staples, Best Buy, and any vendor that hits that spending level.  The government thinks it can find $2 billion in revenue by doing this.
5. The HIRE act can save you money this year immediately in payroll taxes.
Again speak with your accountant or maybe payroll processing company, but my understanding of this is that if you hire someone who's been unemployed for 60 days or more, you don't have to pay the company's portion of social security on this employee.  That's a 6.2% savings on your expense of employing someone!
6. The new anti-discrimination rules are complex, and the penalties are significant.
The upcoming rules that prevent you from creating different classes of employees and providing different coverage are going to affect a lot of small businesses who currently provide coverage maybe for the executive team at one level and the rest of the company at a different level.  They panel didn't get into the details here, but the fines are $100 per person per day – so a really significant fine.  This fine level is in stark contrast to the proposed fine for not getting insurance after 2014 when it's mandatory (the fine is currently expected to be around $2000 while the cost of insurance will be at least $5000).
The Panel and Resources:
Marjorie A. Cadogan – Executive Deputy Commissioner of the Human Resources Administration Offices of Citywide Health Insurance Access (OCHIA)
She spoke about the new website resource available through the city for health insurance information.  How will this affect brokers?  Isn't this what my broker is supposed to be telling me?  Are they going to end up selling insurance online?
Tom Dawson – Healthcare Counsel, House Small Business Committee
He told us how complicated it was to get this passed and how the process is one of compromise.  He acknowledged that no one thinks this bill is perfect, but just getting any movement on this issue is something to be proud of.
Chris Dickey – DrPH, MBA, NY Chair of Professional Studies Department, Berkeley College
He spoke about his college and mentioned that employers might be able to use students to create projects to help them deal with some of the additional work created by this bill.
Gita Hecht – Senior Stakeholder Liaison, IRS
Gita talked about some of the resources, including an enewsletter, available to small business owners about the tax issues regarding this legislation.
She also had a FAQ with her stating that the tax credit for covering employee health insurance has to be deducted from what you are expensing – making it worthless.  She's supposed to look into it and get back to me.
Gita gives many talks and sits on many panels to help get the word out on these issues.  Here's one she's doing next month.
Lucy Kennedy – Director of Marketing, MetLife Group Benefits Area
She listed other possible benefits to offer, besides health insurance.
Trudy Lieberman – Contributing editor and blogger at the Columbia Journalism Review
Trudy moderated the panel and shared some information she had learned from working on stories relating to healthcare in America.
Patrick O'Keefe – VP and GM, Empire BlueCross BlueShield's Downstate Market
Patrick highlighted a lot of the confusion in the market now – with part of the legislation going into effect with a clear definition of certain terms.  He also mentioned how "health insurance" isn't really insurance in America because insurance is the practice of pricing risk, and that's not possible under the current rules.  He also mentioned that insurance works best when the pool is as large as possible.
Allan Stuart E.A. – Senior Partner, Stuart, Edelstein, Linderman Co.
The most practical and actionable advice came from Allan.  And he and Gita never got clear on the IRS issue around the tax credit for covering health insurance.
Michael Tiliakos – Partner, Rao Tiliakos Labor Attorneys
Michael mentioned the challenges facing small employers and the additional burdens this law creates.
For another perspective, here's the Brooklyn Daily Eagle's story on the event.
What else have you learned about this bill and its effects on small business?
And any panelists or attendees please add anything I missed in the comments below.