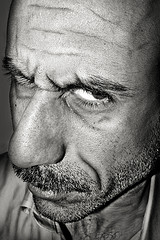 So I was recently reminded of the adage, "when in doubt – DON'T."
I hired someone to help me with a project.  I had seen some copies of her work.  Two of the samples looked good, but one of the samples I did not like at all.  It was not a fit for what I was looking for and didn't connect with me.
(Warning if you get seasick, the video was taken on my boat – so there's a lot of motion – LOL.)
However, I wanted to get the project completed and so I justified.  I spoke with her references, and they were very positive.  She was responsive and had a great work attitude.  On paper, she seemed great – right background, right experience, right skills.
Sure enough, one month into the project, I realized that she was producing work for me just like the sample that I hated.  I tried to redirect her, but it was clearly just not a match.  She wasn't able to deliver what I needed.
This has happened to me in hiring decisions, in business initiatives, in product offerings, and with friends.
If you're informed, you can only benefit by listening to your gut.
So when in doubt – DON'T!
How about you – have you been burned too?
Photo by: Riccardo Cuppini