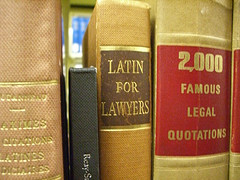 Does your trusted advisor know what he's talking about?
It is all too common that I work with business owners who are disappointed. They had expectations of their retained professionals. They wanted guidance, accountability, answers – and what they got was a tax return and some C-Y-A legal restrictions.
Unfortunately, most small business owners don't understand that their accountant or attorney isn't equipped to provide them with what they need. Accountants and attorneys are specialists in their fields – and that field is not how to run and grow a successful business.
It's not their fault – it's just not their role.
Many professionals have a hard time saying no to a request – maybe because they are people pleasers, maybe because they want the business, maybe because they are know-it-alls. Whatever the reason, you – the business owner – end up disappointed, or worse, misguided.
Accountants spend so much of their time and energy keeping up with the tax code and making sure all the rules and regulations are followed, they don't have the training or the bandwidth to be a business strategist for you.
Attorneys are largely programmed to figure out how to protect you – and do it while on the clock.  They must keep up to date with changing laws and understand for their specialty how to best protect and assist their clients.
Are there tax strategies that your accountant can help you with – YES (if you have a good one).  Are there legal risks and opportunities that you would benefit from an attorney guiding you through? Definitely! For the right questions, accountants and attorneys are the perfect resources for you.  And some have the training and background to serve you in a more general way.
But for running your business – hiring the right people and training and managing them well, marketing effectively and consistently, tracking your pipeline and closing as many sales as possible, understanding your financials and creating a budget and being able to manage to it, and developing a habit of strategic planning and goal setting – you need a great business consultant or coach.
Each advisor has her role – and the person sitting at the table with the owners making the highest level decisions for the business is the strategic management consultant – not the accountant or the attorney.
NEXT WEEK, we'll discuss how to choose great advisors.